Our world is constantly evolving, changing, mutating. Now more than ever, organizations should consider digital transformation as top of mind. Read this eBook and learn:
How employee experience often translates into more productive people.
Small changes that can mean a lot for your bottom line
Where and why you're losing efficiency and time
How to turn the numbers around and leverage the latest methods and tools to improve productivity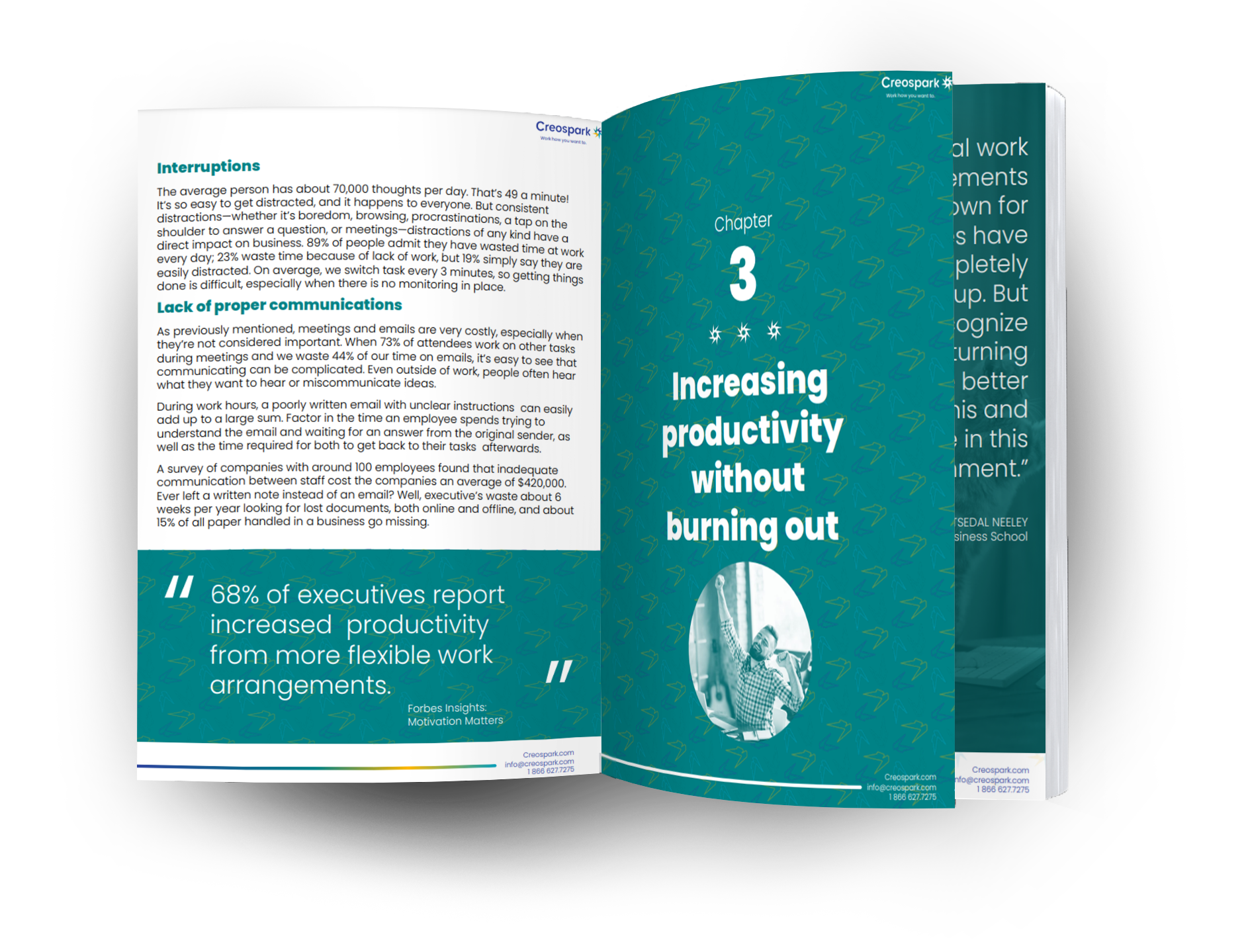 Work anywhere
The Hybrid Office
Adopt modern collaboration tools to improve online and offline teamwork, regardless of where your people work.
Focus on employee experience
We always start by listening to your people, your needs, and your unique situation. Your team will be empowered by tailored technologies, built to improve their work, regardless of where to sit.
Centralize your communications
Have you ever searched for a file, and then lost way more time than you're willing to admit finding it? Yeah, us too.
That's why we've made it our mission to help businesses adopt the Microsoft cloud and guide them through their digital transformation.
Understand, adopt and love your new solution
We don't just complete the work. We make sure your solution answers the needs of your stakeholders, and that everyone is trained to work how they want to.