Success is hard to quantify.
Clear up the confusion by measuring it.
Do you know if your digital workspace is a successful, productive tool? Success Metrics will keep you well informed.
Here are some topics we'll cover!
Key metrics to track your digital tool's success
Recommended analytics tools for generating these metrics
Tangible actions on how to measure technical and abstract metrics
How to create a cohesive metrics plan that measures your tool's ROI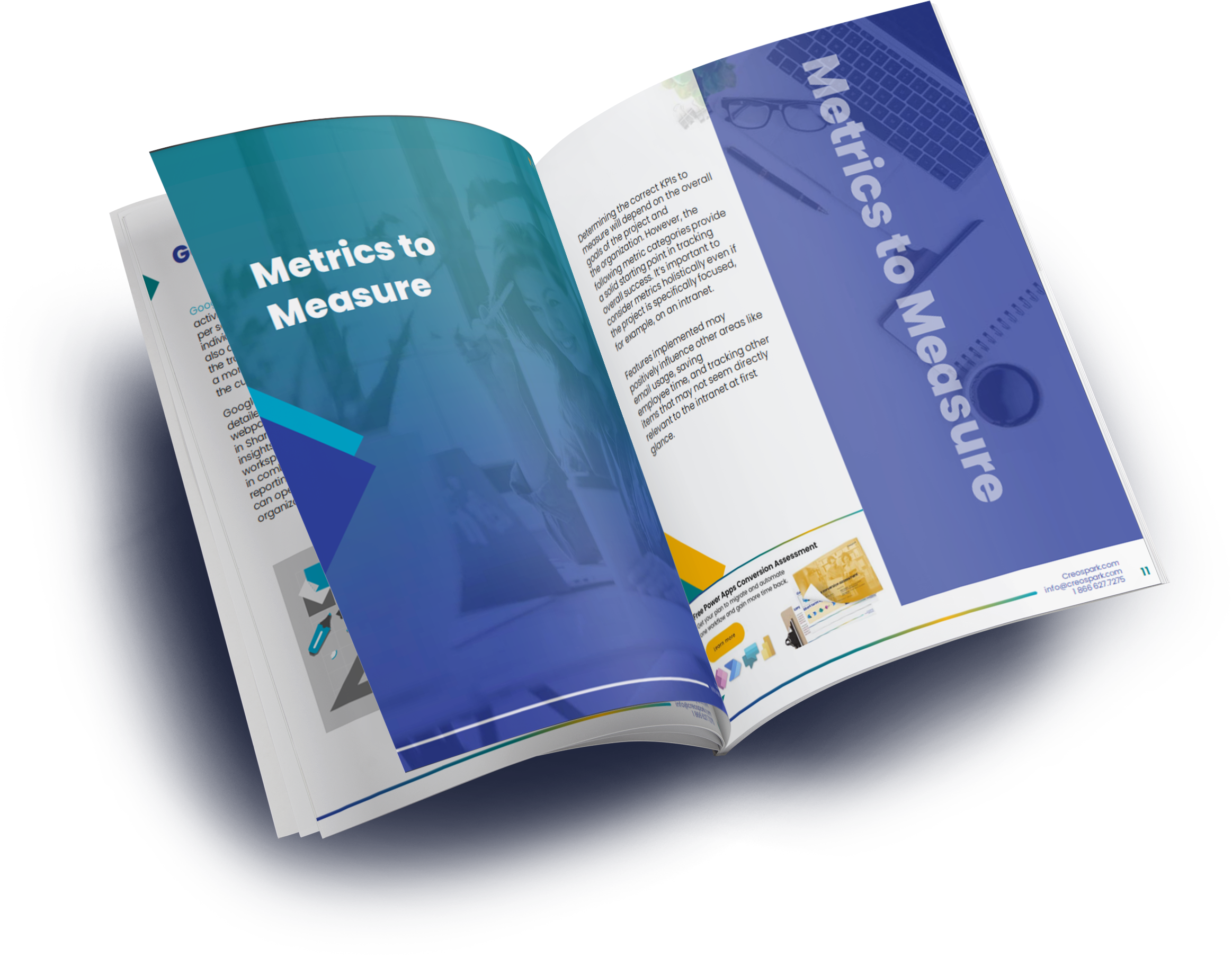 Work anywhere
The Hybrid Office
Adopt modern collaboration tools to improve online and offline teamwork, regardless of where your people work.
Focus on employee experience
We always start by listening to your people, your needs, and your unique situation. Your team will be empowered by tailored technologies, built to improve their work, regardless of where to sit.
Centralize your communications
Have you ever searched for a file, and then lost way more time than you're willing to admit finding it? Yeah, us too.
That's why we've made it our mission to help businesses adopt the Microsoft cloud and guide them through their digital transformation.
Understand, adopt and love your new solution
We don't just complete the work. We make sure your solution answers the needs of your stakeholders, and that everyone is trained to work how they want to.